Board of Directors
GDHBA is an active association comprised of an Executive Committee, Board of Directors, and committees. GDHBA's Chief Executive Officer, Melissa Jonker, looks after the day-to-day operations, but the backbone of the association is its members and volunteers.
An association is only as good as its volunteers, and GDHBA is lucky to have some of the best in the industry. The Board of Directors is the governing body of the Association, responsible for overseeing the organization's activities including advocacy work, networking opportunities, and finances.
Chief Executive Officer ▼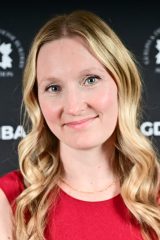 Melissa Jonker, GDHBA's Chief Executive Officer, is a professional office administrator who brings over 15 years of experience in the non-profit, home building industry. Melissa has a diploma in Business Administration – Management from Conestoga College.
MELISSA JONKER
7 Clair Road W, P.O.Box 27075
Guelph, ON N1L 0A6
Phone: 519-836-8560
Email: mjonker@gdhba.com
2023/2024 Board of Directors
▼
President:
JOSH KAUFMAN, Starlight Investments
3280 Bloor St. W.
Toronto, ON M8X 2X3
Phone: 416-234-8444 x 2242
Email: jkaufman [at] starlightinvest.com
1st Vice President:
MARK HOFSTEE, Rammik Construction
23 Hickory Street
Guelph, ON N1G 2X2
Phone: 519-821-3497/519-829-9026
Email: mark [at] rammik.com
2nd Vice President:
LISA SCHUETT, Terra View Custom Homes Ltd.
45 Speedvale Ave. East #5
Guelph, ON N1H 1J2
Phone: 519-763-8580
Email: lisa [at] terra-view.com
Treasurer:
SHANT SARMAZIAN, Sarmazian Bros.
575 Woodlawn Road
Guelph, ON N1K 1E9
Phone: 519-837-2120
Email: shant [at] sarmazian.com
Past President:
SPENCER REID, Carson Reid Homes
195 Hanlon Creek Boulevard, Unit 100
Guelph, ON N1C 0A1
Phone: 519-822-3682
Email: spencer [at] carsonreidhomes.com
TOM MCLAUGHLIN, Thomasfield Homes
295 Southgate Dr. PO Box 1112
Guelph, ON N1H 6N3
Phone: 519-836-4332
Email: tomm [at] thomasfield.com
DAVE ASTON, MHBC Planning
540 Bingemans Centre Drive, Ste 200
Kitchener, ON N2B 3X9
Phone: 519-576-3650
Email: daston [at] mhbcplan.com
MIKE MCCLUSKEY, McKenzie Lake Lawyers LLP
100 Stone Road West, Suite 300
Guelph, ON N1G 5L3
Phone:519-672-5666
Email: mike.mccluskey [at] mckenzielake.com
HUGH HANDY, GSP Group
72 Victoria St. S. Suite 201
Kitchener, ON N2G 4Y9
Phone: 519-569-8883
Email: hhandy [at] gspgroup.ca
KEVIN BROUSSEAU, Stantec Consulting
100-300 Hagey Blvd.
Waterloo, ON N2L 0A4
Phone: 519-585-7417
Email: kevin.brousseau [at] stantec.com
STEVE CONWAY, GM Blue Plan Engineering
650 Woodlawn W, Block C, Unit 2
Guelph, ON N1K 1B8
Phone: 519-824-8150 x1238
Email: steve.conway [at] gmblueplan.ca
MICHAEL BENNETT, Royal LePage Royal City Realty
848 Gordon St.
Guelph, ON N1G 1Y7
Phone: 519-820-6979
Email: michaelbennett [at] royallepage.ca
1960-61 Gino Daminato
1962 Ido Daminato
1963-64 Peter Brazolot
1965-66 Frank Cerniuk
1967 Tim Kennelly
1968 George Milla
1969-70 Gino Daminato
1971 Ollie Biffis
1972 Bill Robertson
1972 Jack Novak
1973-74 Bob Hall
1975-76 Bruce Donaldson
1977-78 Peter Brazolot
1979-80 Henry Mulder
1981-82 John Verdone
1982-83 Tony Direnzo
1984-85 Ben Schuurmanhess
1986-88 Norm Lundvall
1988-90 Tom Pearsons
1990-91 Peter J. Brazolot
1991-92 Lawrence Brazolot
1992-93 John Sloot
1993-94 Mark VanDongen
1994-95 David Wassmansdorf
1995-96 Paul Magahay
1996-97 Carm Piccoli
1997-98 Steven Wright
1998-99 Andrew Lambden
1999-2000 Bruce Lasby
2000-01 Marie Illerbrun
2001-02 Vance Wright
2002-03 Ted Shier
2003-04 Tom Keating
2004-05 Michael Bennett
2005-06 Scott Reid
2006-07 Lee Piccoli
2007-08 Jim Baker
2008-09 Mark Godman
2009-10 Steven Harris
2010-12 Glenn Anderson
2012-13 John Sloot
2013-15 Darrin Drake
2015-16 Grant Worton
2016-17 Shawn Marsh
2017-19 Kevin Brousseau
2019-21 Tom McLaughlin
2021-22 Shant Sarmazian
2022-23 Spencer Reid